Memgraph Summer Internship - What We Did Last Year?
By Sara Stetic July 5, 2021
As we're getting close to the start of the 2021 Summer Internship, it's the perfect time to take a trip down memory lane and look at what we did last year.
How It Started
Students were always a huge part of Memgraph's story, but last summer we've decided to take things to the next level and organize a fully remote summer internship program. This is a short overview of what it looked like.
Taking an entire internship program online isn't easy. COVID-19 has forced us to work remotely, but that didn't stop our mentors from joining hands in developing some of the most interesting projects they could think of for the interns to get their hands dirty with. After a couple of weeks of careful selection, we had eight students eager to tackle some serious engineering problems we've prepared for them.
The Projects
Each project was part of a different master project our engineering teams were working on at the time. Though learning outcomes have varied, the common goal for everyone was to get skilled at Memgraph and Cypher.
The Core team behind the database engine was responsible for project Library. The goal of the project was to build a Rust library for Bolt protocol based on implemented C library.
The Cloud team responsible for our web application was behind project Lab that focused on expanding the UI of Memgraph. The project resulted in a new version of Memgraph Lab which has a lot more possibilities, and with Vislet - a really cool set of functions and event handlers for visualizing both graph and geographic data.
The Solutions team with their Telco project designed to showcase the true power of graph algorithms, developed a demo with a graph coloring algorithm on top of the Memgraph.
Finally, the DevRel team responsible for building long-lasting relationships with developers, together with interns worked on project Tolkien. Interns worked on a bunch of smaller projects such as air traffic routing and visualization of a social network, as well as learned how to build a recommendation system.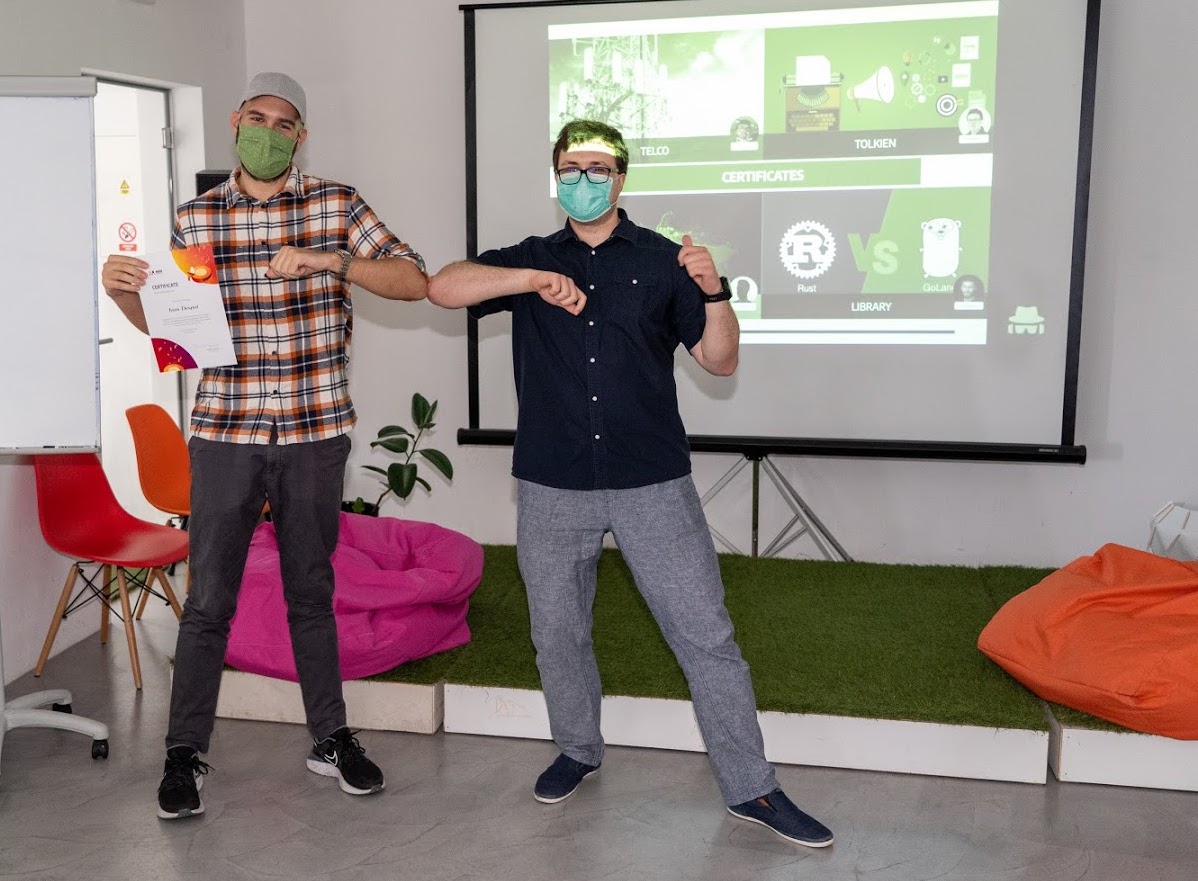 Interns were assigned to their project of choice and worked closely with the rest of the wider team. Each project was led by one of our experienced engineers who supported and mentored the interns in their daily work. We kicked off the first week with a few presentations and workshops to get everyone up to speed, but our goal for this internship was hands-on work. So from day one, all the interns started to work on their chosen projects and research real-life problems.
During the course of summer, besides the usual daily check-ins within the team, we've held regular 1:1 between the mentor and each student. Also, to make sure that everyone had all the support they need, we've organized a few checkpoints with all interns and mentors participating. Even though working remotely can be challenging sometimes, students took this opportunity to have a productive summer whilst taking a break from the city and going to enjoy the coast or mountains.
The Finals
After a little over two months, interns were ready to showcase their hard work. From building new libraries to creating the next level of visual scalability in Memgraph Lab, they've done it all! And it was the time to brush up on their presentation skills. To make this internship official, we've organized a closing ceremony where students held excellent presentations, received their certificates, and everyone got the witness the hard work they've done. It was a perfect opportunity to gather everyone for a first company event since going fully remote. Following all the safety guidelines, finally, it was time to relax with food and drinks on a big terrace.
To show just how valuable their work was, we've published their work as a series of blog posts, followed the metrics and awarded the best blog post with a cash prize! We congratulate the winner and her mentor, and recommend you to read and see for yourself if it is a well-deserved victory.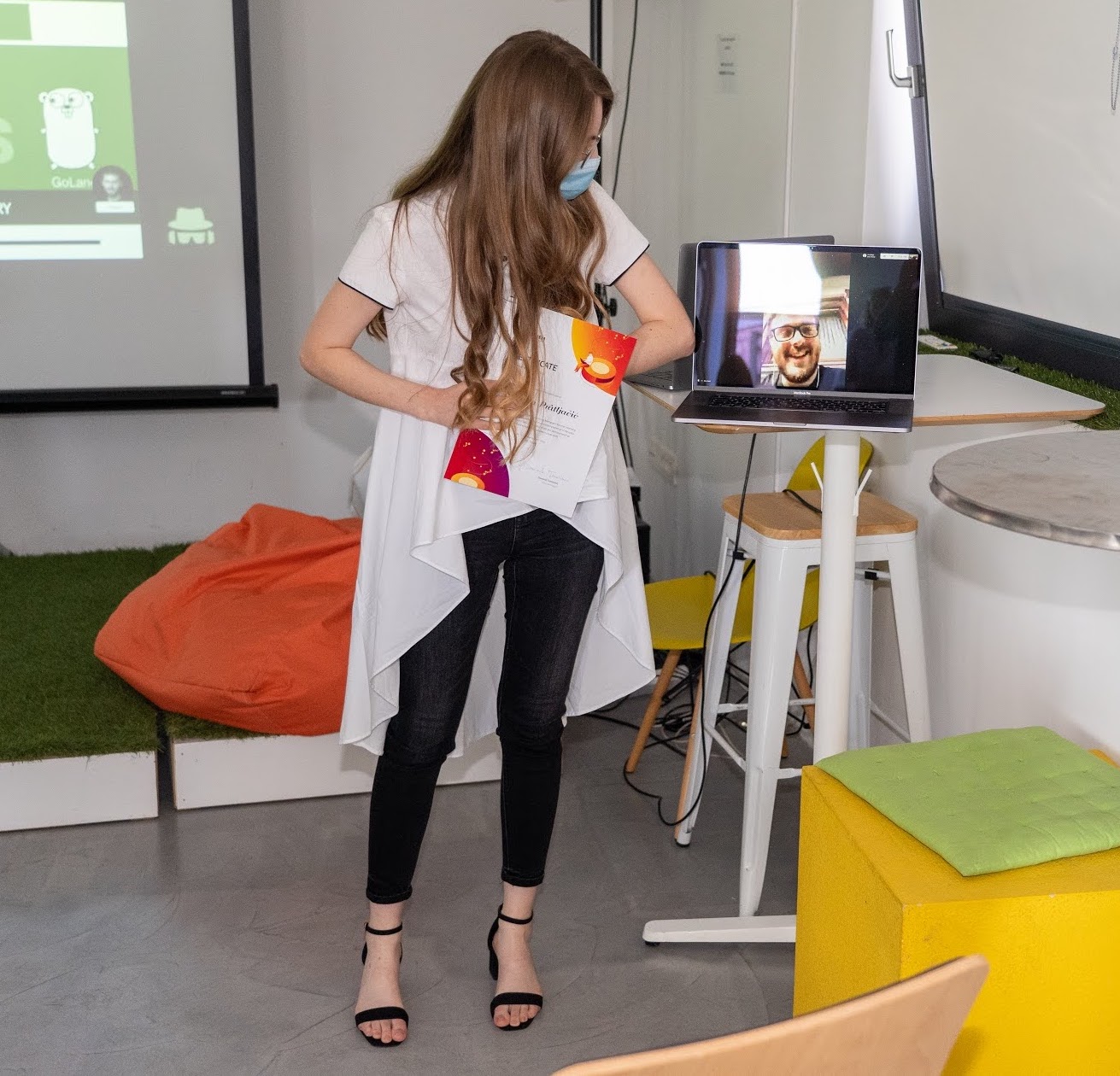 The Next Steps
They say that all good things must come to an end, but must they really? Over the course of the internship, students had the chance to learn a lot about Memgraph and meet with everyone in the company so they could explore the options and think about where they would fit the best. Some of the interns moved on with fond memories of summer in Memgraph (hopefully!), but five of them made a decision to become a part of the Memgraph team's permanent lineup. While the final preparations for the second edition of the summer internship are in progress, we're impatiently waiting to meet our new interns and see where this summer is going to take us.