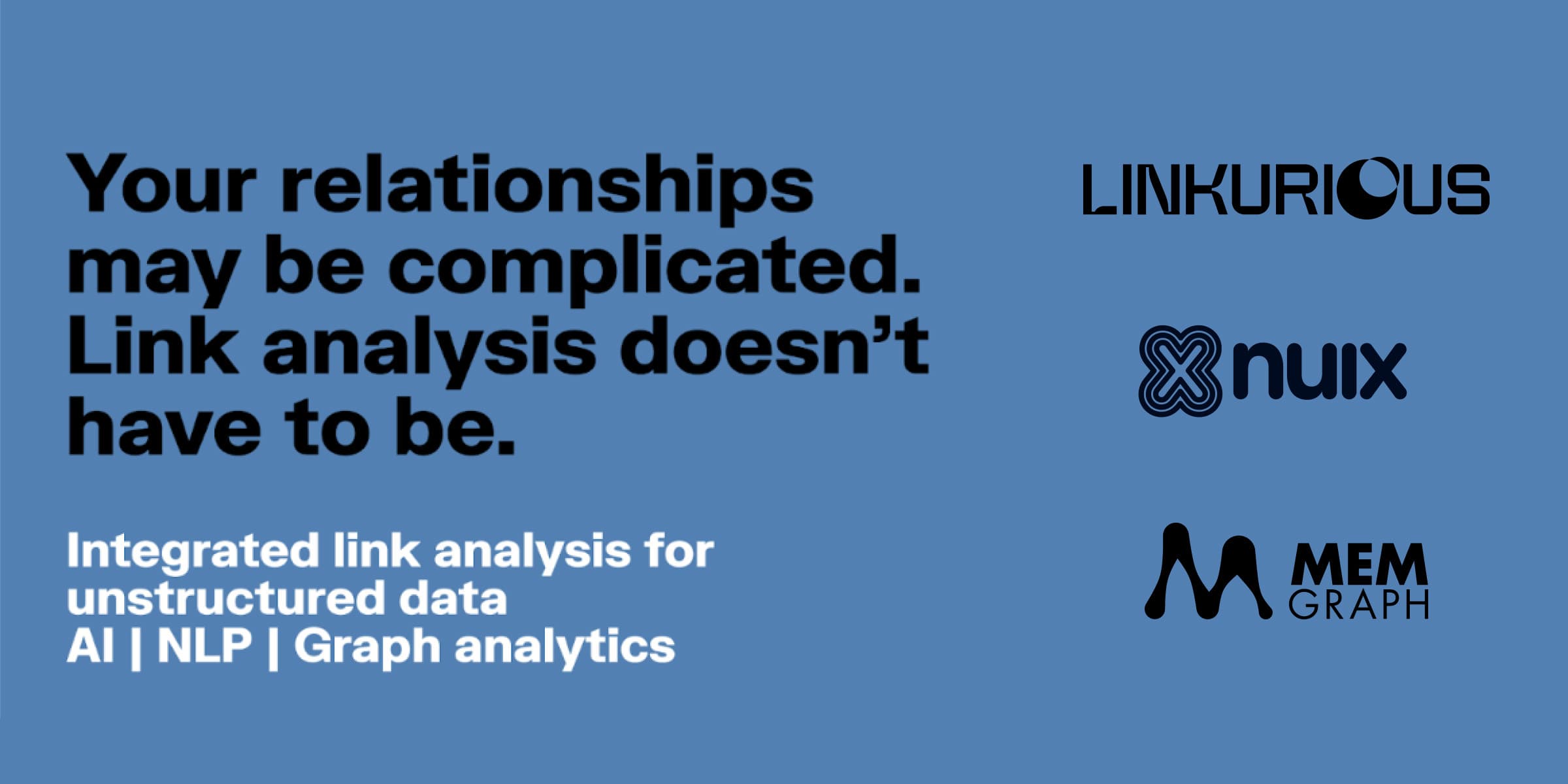 Nuix and Linkurious join Memgraph on the Gartner Data & Analytics Summit!
By Marko Srsan May 18, 2023
announcements
After completing the partnership with Linkurious, Memgraph will be joining them and Nuix on the Gartner Data & Analytics Summit in London next week.
Gartner Data & Analytics Summit in London is one of the biggest conferences in the data and analytics space. Data and analytics represents the management of data for all uses (operational and analytical) and the analysis of data to drive business processes and improve business outcomes through more effective decision making and enhanced customer experiences.
The conference will specifically cover the top trends and technologies for innovative and adaptive organisations. It is aimed primarily towards chief data and analytics officers and respective leaders of organisations that want to harness the power of various data and analytics strategies to further optimise decision-making.
With Linkurious and Nuix, Memgraph will participate on the Summit. Linkurious helps Global 2000 companies, public agencies, and non-profit organizations to swiftly and accurately find insights otherwise hidden in complex connected data, enabling groundbreaking findings and the ability to make more informed business decisions faster.
On the other side, Nuix creates innovative software that empowers organizations to simply and quickly find the truth from any data in a digital world. Nuix specializes in transforming massive amounts of messy data. At the heart is the Nuix Engine, a supercharged data processing technology that can help you understand the context and connections across billions of items in your data – search it, filter it, visualize it, analyze it and find the truth it holds.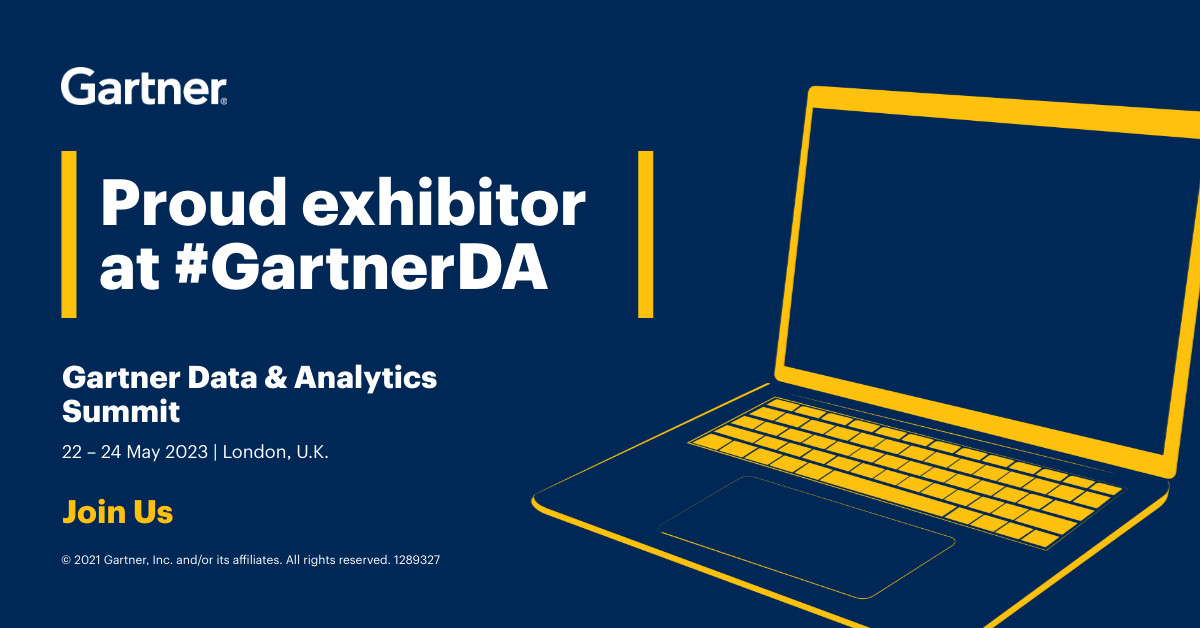 Integrated Link Analysis for unstructured data solution
At the Gartner Data & Analytics Summit, the joint Nuix, Linkurious and Memgraph solution wil be presented. It provides Integrated Link Analysis for unstructured data powered by AI, NLP and graph analytics and brings all three partners together - data processing and NLP speed Nuix is known for with highly scalable Linkurious visualizations and the high performance Memgraph database foundation.
These new capabilities offer organisations integrated, out-of-the-box graph analytics with best of breed technologies while reducing the operational costs. Practically, organisations will achieve the highest return ROI with integrated technologies to speed time to value from weeks/months to minutes/hours. It is that good.
So, if you are attending the Gartner Data & Analytics Summit, make sure to stop by the booth #522 and say hi! We would love to tell you more and solve your data challenges!
In the meantime, if you are new to the graph technology, check out the Introduction to Memgraph video below.