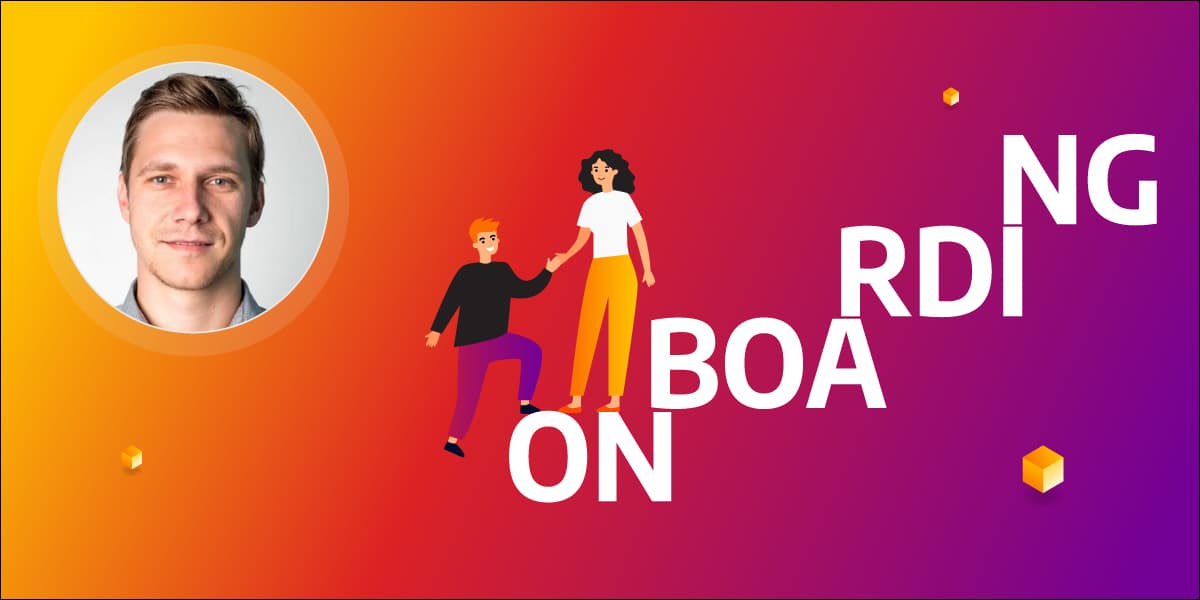 Not Even 'Remotely' Challenging - Sasa's Onboarding Experience
By Petra Marusic September 30, 2022
Sasa Fister started his journey in Memgraph in early 2022 as a front-end engineer. Even though nowadays he is mainly developing and designing frontend apps, Sasa is no stranger to getting his hands dirty in the backend, DevOps, and product management. He is a great problem solver with a knack for business - did you know that he created Sliceer, a full-blown mobile and web app to help tennis clubs organize matches easily and quickly? 🎾 So, don't be surprised if you see a tennis pun in this interview with Sasa, in which we got to ask him about the remote onboarding and his thoughts on Memgraph as a place to work.
Q: Hi Sasa! Can you share something about yourself? What did you do before joining us?
Sasa: I have a diverse background. I started as a backend developer, and as I needed some frontend stuff, I began to learn more and more about frontend, which I realized I like to do. For the last couple of years, I've worked as a front-end developer on big and small projects that included agency and company products. At Memgraph, I'm part of the Platform team which means I'm spending my time working in Angular on one of our products - Memgraph Lab, a user interface for the Memgraph ecosystem.
Q: What drew you to apply for a job in Memgraph?
Sasa: Funny you ask that. I was doing well in my previous position, but I nevertheless applied for a role in Memgraph. The technical interview was a breakpoint. Toni and David, now my teammates, but then they were my interviewers, made the interview process so much fun and enjoyable. We were like three nerds talking about how we approach problems, which I think is where you see most of the knowledge someone has rather than creating a task and asking a few standard questions. I liked how they were thinking and approached problem-solving. I saw a glimpse of the Memgraph culture through them, so I decided to join the company.
Q: Was it challenging to make the shift considering Memgraph is a remote company and everything needed to be done virtually?
Sasa: Not at all. I barely remember the steps, which probably indicates how smooth things were. We exchanged several emails to sort out the bureaucracy, which was expected. I could tell it was a well-oiled machine from the moment I started interviewing.
Q: How does one get up to speed with all the information needed to perform well?
Sasa: Onboarding was really well organized. The Ops team was responsible for the company-wide information and introduced me to Memgraph as a company and group. It was a perfect balance of getting into products, environment, team, and how Memgraph works. I got all information I needed in the first week. More importantly, I learned how to leverage our tools to get the information I need with a click. All in all, everything was smooth as far as I'm concerned.
Q: And what about the team onboarding? Did your manager provide you with enough time and resources?
Sasa: Toni is a great leader and has a good sense of how much information he gives new employees while onboarding. He discussed a couple of options, and we agreed that I start working on an actual project even though we knew it wouldn't be the easiest. I wanted to learn fast, and I knew it would be a challenge, but that's how I like to learn. I like that Toni listened to me and adapted the onboarding process by throwing me into the fire as I wanted. It ended up being a better and faster approach for me.
Q: Why do you think somebody should join Memgraph?
Sasa: Because we are building great products! The organizational structure is fantastic; everybody is open and willing to help or teach you something if you don't know. I like how the company works, how teams are organized, and how amazing the annual retreats are. :)
Q: Is there anything else you'd like to share?
Sasa: One thing I see in Memgraph that I didn't see in other companies is how much effort everyone puts into building the company. Everybody just wants to be a part of this remarkable story. It's something I admire the most.
To see the product of the effort that Sasa is talking about, check out the Memgraph GitHub repository, and please consider giving us a star! Thanks! ⭐