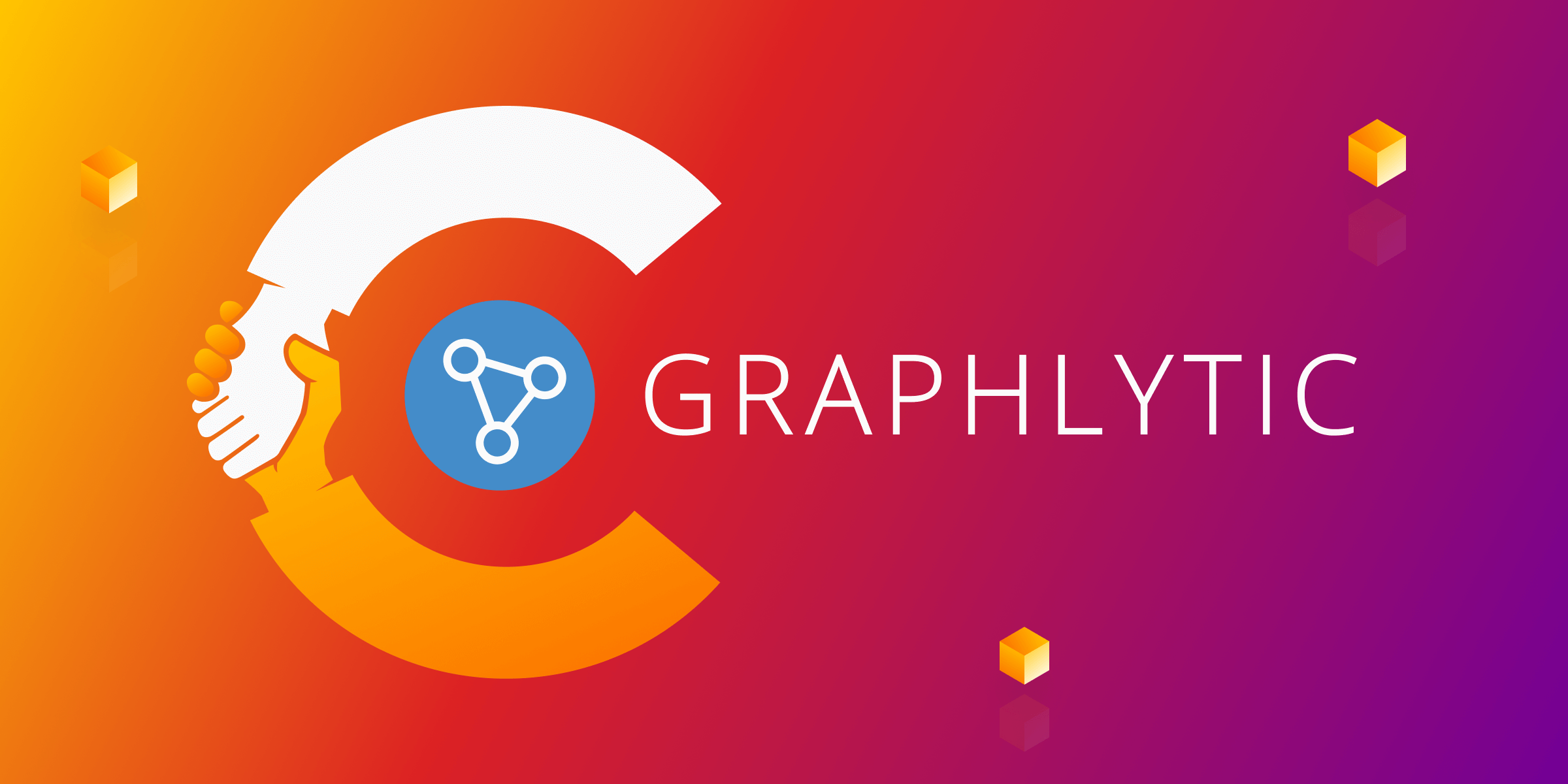 Memgraph and Graphlytic Joined Forces to Offer Real-Time Visualization
By Memgraph May 25, 2023
announcement, partnership
Memgraph is excited to announce a partnership between Graphlytic and Memgraph, opening up new prospects for users of both solutions. Graphlytic has introduced support for Memgraph DB and Memgraph Cloud which enables seamless connectivity between your Memgraph instance and any Graphlytic installation with just a few simple steps. By harnessing Memgraph's innate capability to stream data into a graph and perform real-time analysis, teams utilizing Graphlytic can now fully leverage this functionality.
Memgraph users, on the other hand, can reap the benefits of Graphlytic's foolproof visualization, query templates, and the auto-refresh feature, which facilitates immediate visualization of real-time changes within Memgraph.
What is Graphlytic?
Graphlytic is a powerful graph analytics platform that provides users with insights from complex interconnected data. Its user-friendly interface is perfect for visualizing and exploring graph data, allowing users to navigate relationships, identify patterns, and make informed decisions.
With advanced analytics capabilities, including graph algorithms and metrics, Graphlytic helps uncover hidden insights within the data. The platform supports interactive and customizable visualizations, making it easy to understand and interpret complex network structures. What is more, Graphlytic's collaboration features enable multiple users to work together on graph analysis projects, fostering knowledge sharing and collaboration.
Ready to visualize your streaming data?
Graphlytic offers an intuitive and robust graph analytics user interface for both advanced and non-technical users, providing seamless visualization of Memgraph data. No extensive configuration is required; all you need is Memgraph connection information to get started.
Memgraph users can now access advanced features within Graphlytic, including virtual properties, data schema restrictions, user access permissions, query templates, timeline, and geo map functionalities. The integration of Graphlytic into existing infrastructure offers capabilities such as single sign-on, custom geo map server, REST API integration, and email server usage for notifications. This enhances the overall experience and flexibility for Memgraph users, empowering them to harness the full potential of their data and streamline their analytical processes.