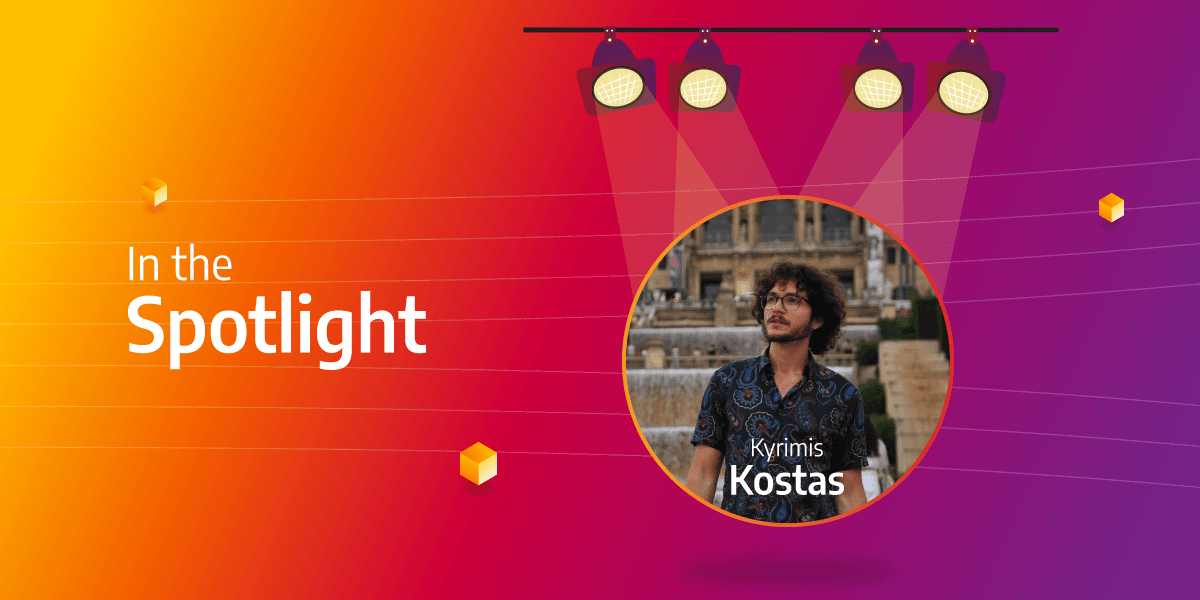 In the Spotlight - Kostas Kyrimis
By Sara Stetic April 27, 2022
After Jure shared his path from Solutions to the Core team and Benjo debuted in In the Spotlight series, it's time to meet our Greek representative of the Core team - Kostas Kyrimis.
It's been a whole year since Kostas joined us in Memgraph. Besides being a passionate C++ engineer active in the community, he's also our happy-go-lucky person who puts a smile on everyone's face with greetings each morning. What better way to showcase Kostas' energy and positivity than in a video format. Find out why he joined Memgraph, what exactly he's working on, his thoughts about working remotely, and much more in the video below.
/ In case you liked it, great news! The Core team is looking for more people to hack super interesting, challenging problems with some of the most passionate and engaged C++ engineers in the world.