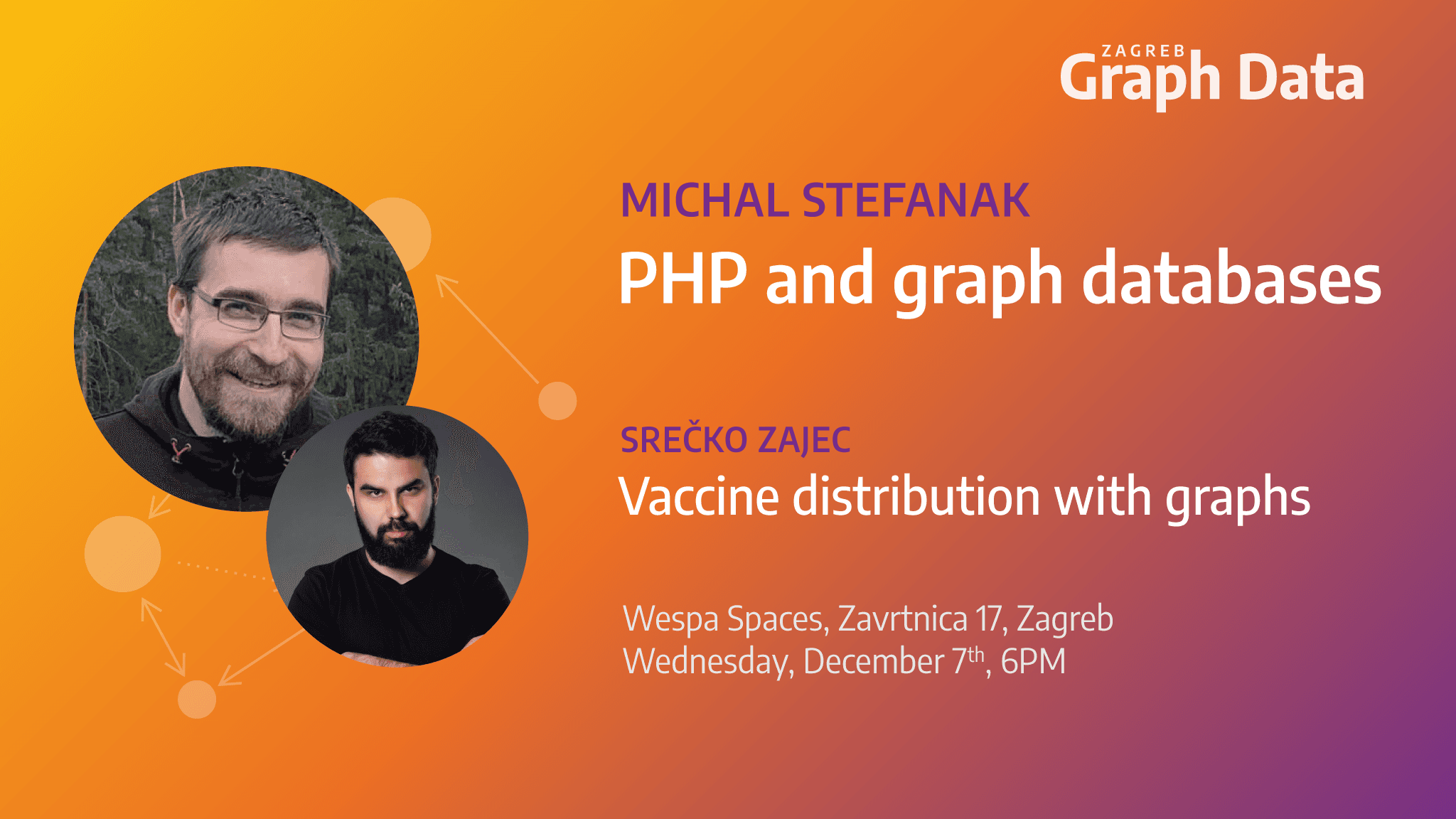 Graph Databases and PHP & Vaccine Distribution With Graphs
By Petra Marusic November 24, 2022
announcements, company
Join a number of graph enthusiasts on our last Graph Data Zagreb this season in WESPA Spaces on Wednesday, December 7th, 2022, from 6:00 PM CEST. This time we are bringing over two interesting speakers with even more juicy graph topics.
PHP and Graph Databases - how do they work together?
Michal Štefaňák is the author of PHP Bolt driver and winner of the 2021 Graphie Award for MVP Ecosystem. In his talk, he will introduce the technology stack PHP and graph databases, where you can learn more about it and why you should start thinking about using it. One of the projects he'll present will be a project for a glass workshop company with manual production for automatic production planning.
Easier Vaccine Distribution is Possible With Graphs
Besides holding two master's degrees and a postgraduate specialization study, Srečko Zajec is also an author of numerous media and scientific articles. He possesses interdisciplinary knowledge in business and information technologies, emphasizing the various forms of data analytics. In his talk, he'll reveal some interesting facts regarding vaccine distribution and trade network analysis which is also a part of his ongoing Ph.D. research.
If this sounds interesting, find out the event details here and join us or join the Graph Data Zagreb group in general to keep track of the upcoming events! Also, tell us what you think - would you like more talks or workshops, and which topic would you like us to cover? We are also hanging out on Discord, so feel free to join.