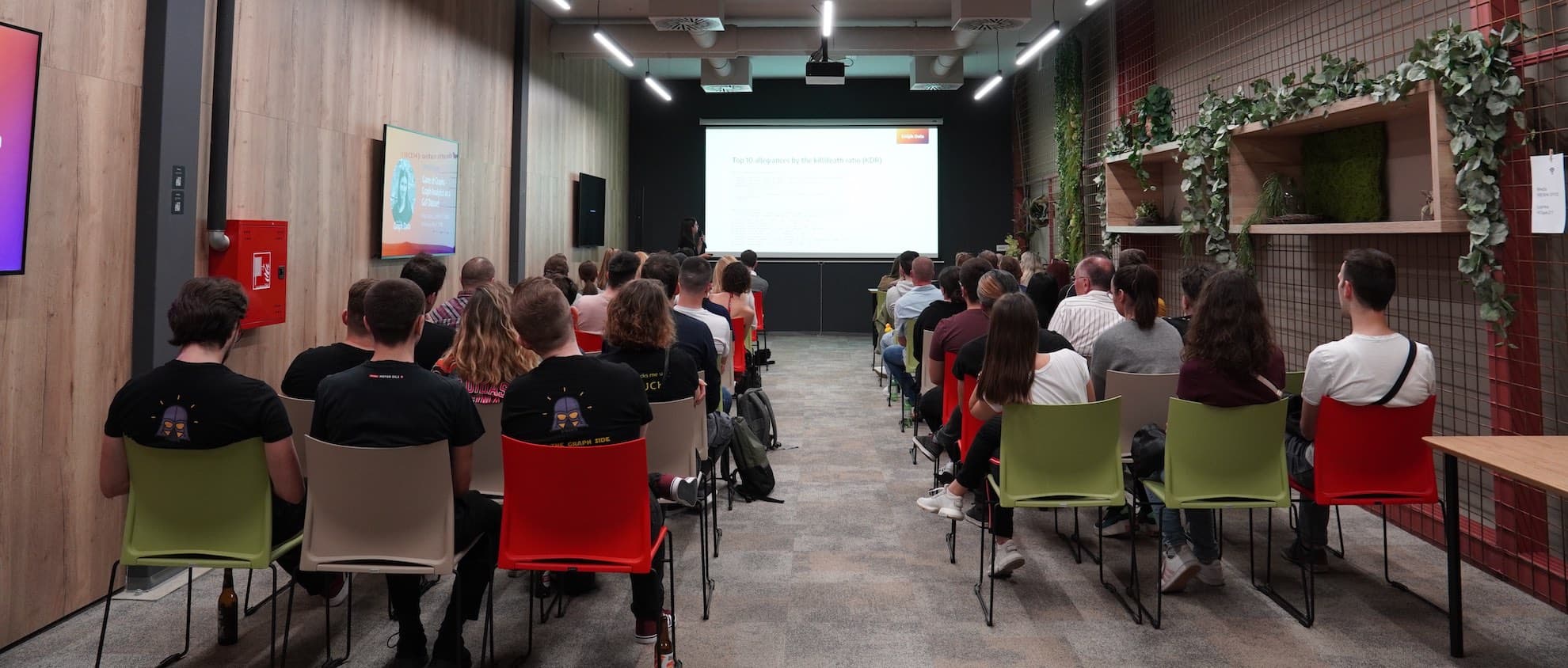 What Do Game of Thrones, Star Wars and Tasty Burgers Have in Common? Read in Our Graph Data Zagreb Report!
By Zeljko Riha May 9, 2022
Graph Data Zagreb
Last week, at WESPA Spaces, on May 4, 2022, Memgraph held its the third edition of Graph Data Zagreb Meetup for over 60 participants. Katarina Šupe, developer relations engineer created an excellent presentation for graph enthusiasts and Game of Thrones fans. She explored a Game of Thrones dataset containing all TV show deaths.
In the Presentation, Katarina showed how with graph algorithms and graph traversals, you can detect and visualise which Game of Thrones characters were responsible for the most deaths, which locations and seasons are associated with them, and how various characters are connected.
You can explore the full dataset yourself and play with it on our Sandbox - Game of Thrones deaths.
After the talk, participants had interesting conversations accompanied by tasty burgers and craft beer. We also didn't forget about May the 4th - Star Wars day.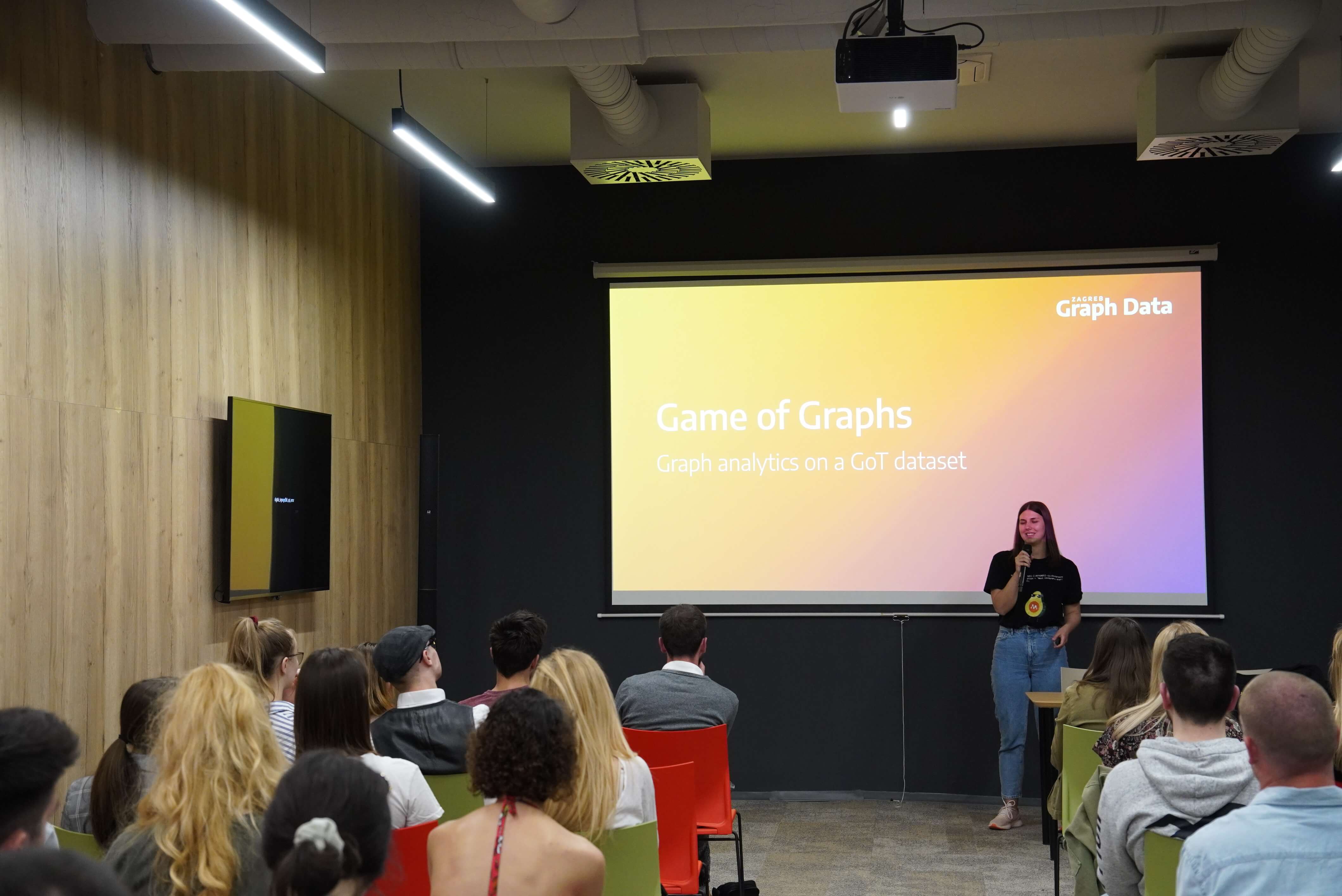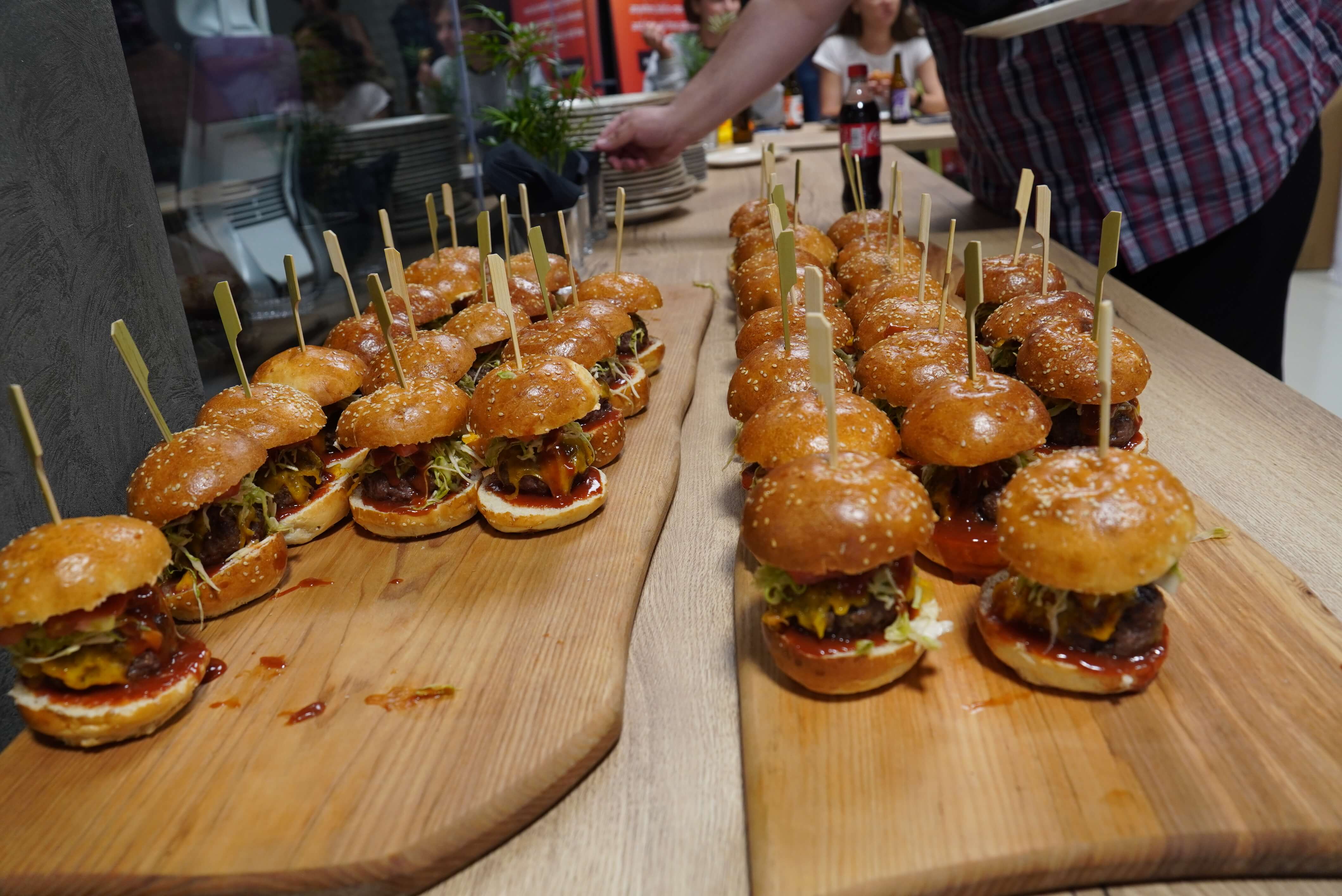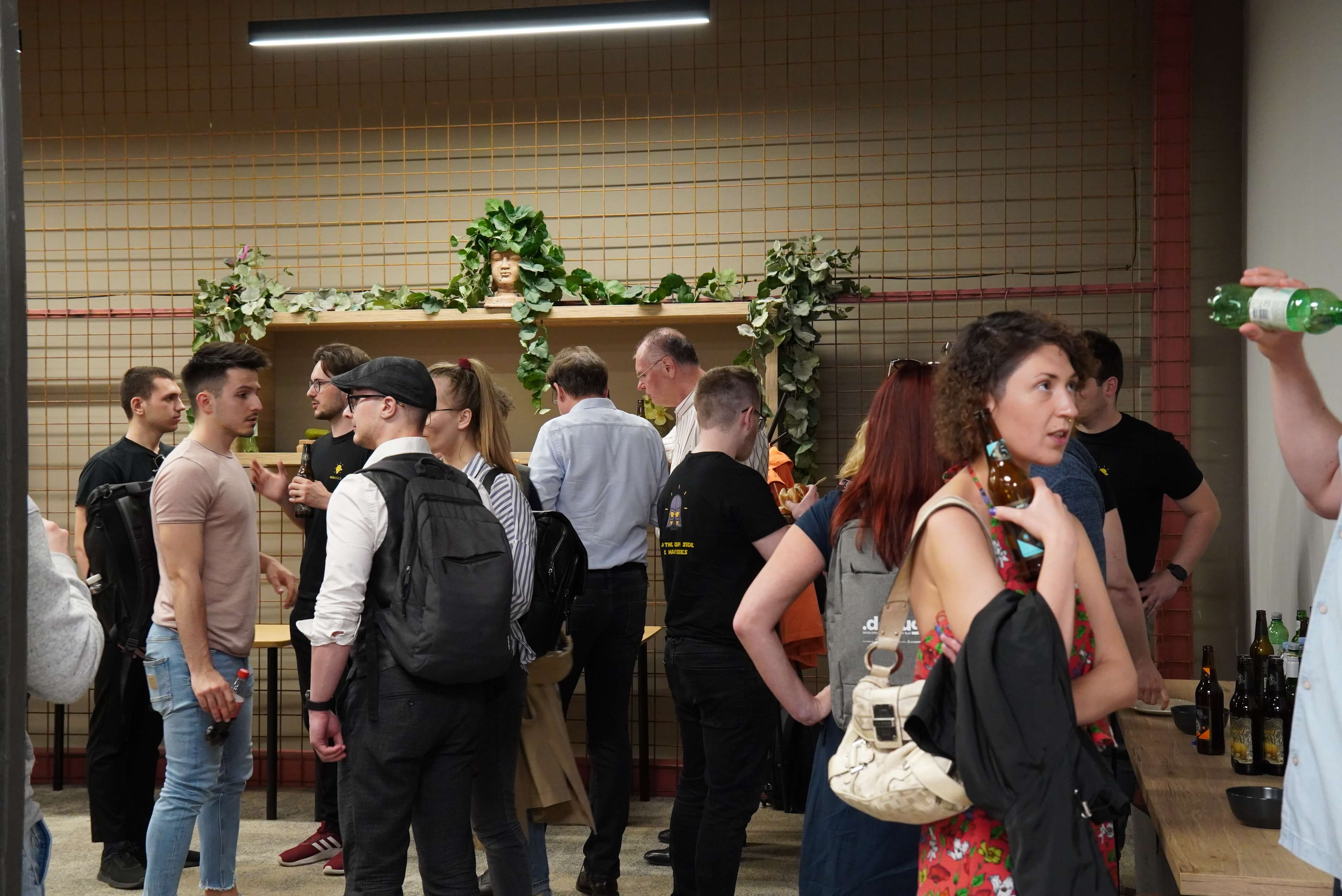 Check all Graph Data Zagreb meetup photos on our Facebook page (and don't forget to tag yourself, your friends and colleagues).
Announcement for Next Meetup
We've just announced the details for the next Graph Data Zagreb meetup on June 8. Our guest speaker Boris Agatić will share how blockchain and Bitcoin connect to the graph world. So don't forget to check the meetup announcement: Unchained: How to Transform Bitcoin Blockchain Into a Graph
Still not a member of the Graph Data Zagreb group? Become one and keep track of the upcoming events! Also, tell us what you think - would you like more talks or workshops, and which topic would you like us to cover more? We are also hanging out on Discord, so feel free to join.