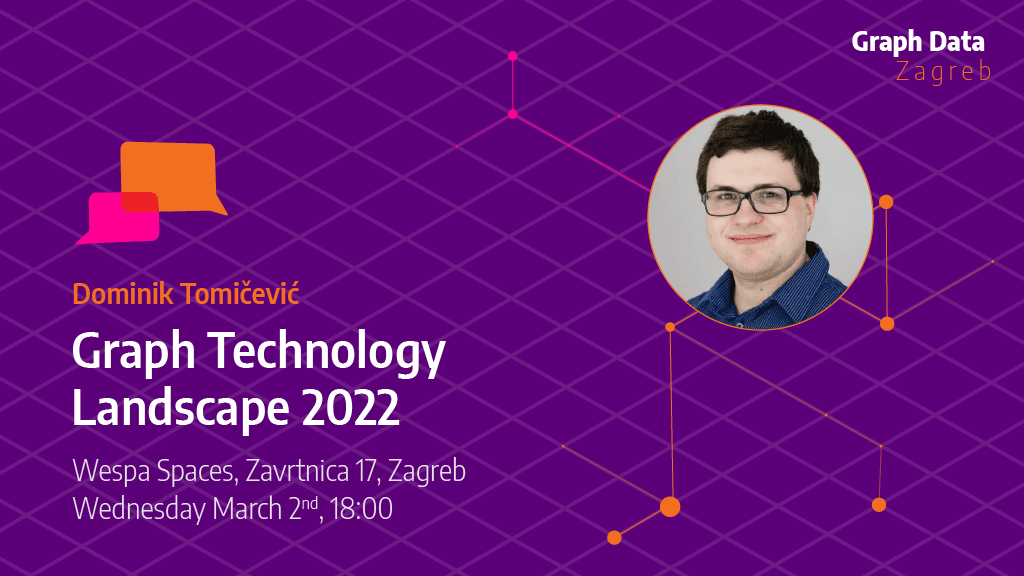 Hello, Graph World! Meet Graph Data Zagreb
By Memgraph February 1, 2022
Do you love graph databases, algorithms, and applications?
We love them too! That's why we have decided to create Graph Data Zagreb - a group for graph enthusiasts. Join the discussions and debates around the latest topics in graph databases, graph processing, graph analytics, and graph theory with the Memgraph team in Zagreb.
Our goal is to create a recurring meetup where the graph community in Croatia can hang out and share knowledge. Also, we want to emphasize the importance of graph data science nowadays and learn about different use cases in research as well as the industry. If you are not familiar with any graph technologies, let us take care of the introductions! This meetup is the perfect chance for you to learn more about the different types of graph-based technologies.
The first meetup will be held on March 2, at 6 PM CET in WESPA Spaces in Zagreb, Croatia. Dominik, the founder and CEO of Memgraph, will hop from one graph technology to another and give us a glimpse of the whole graph landscape in 2022. Join us and find out which graph database, visualization tool, knowledge graph solution or graph analytics library is the most popular and efficient.
Let us know if you want to share your work with the rest of the community by filling out the application form. If you have any other questions, ping us on our Discord server. We are looking forward to connecting (graph pun intended!) with all of you!