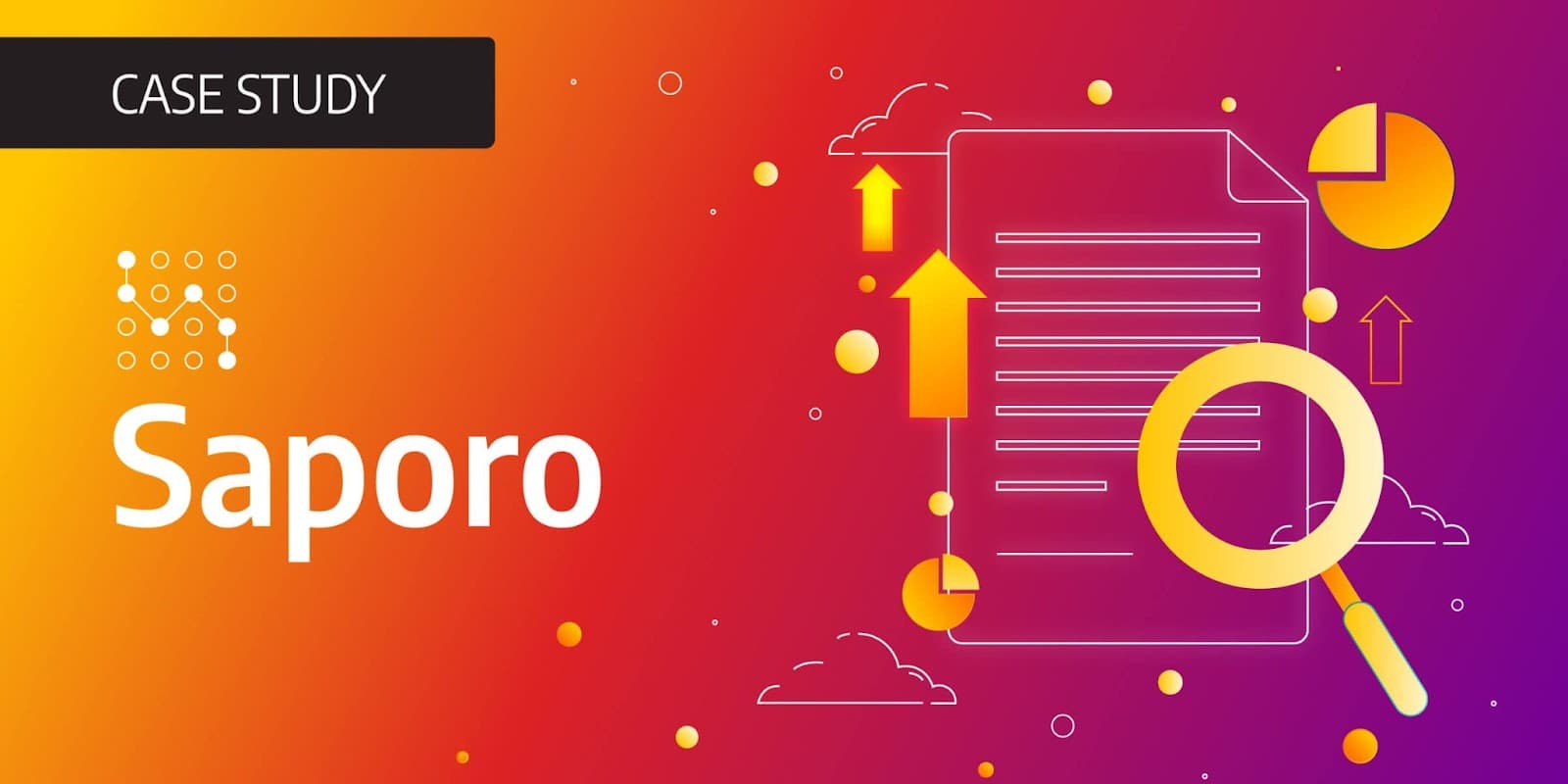 Boosting Cybersecurity Defenses with Graph Technology
By Memgraph May 12, 2023
In the modern era of technology, safeguarding sensitive information and critical assets poses a significant cybersecurity challenge for organizations. To address this issue, Saporo and Memgraph have joined hands to provide a potent solution that helps businesses detect and minimize potential routes of attack.
In this case study, you'll learn how Saporo's innovative internal attack surface management solution, built on Memgraph's high-performance graph database capabilities, helped companies spot weaknesses in their infrastructure and mitigate vulnerabilities in their attack surface. Before we get to the roots of the study, here is a quick rundown of the achieved results:
10x more performant database: Sapporo observed significant performance gains with Memgraph when compared to five other competitive graph computing platforms.
2x faster migration: It took only two weeks for Saporo to fully migrate to Memgraph contrary to the initial month-long estimation.
Improved velocity of analysis: Saporo managed to process analysis faster, thereby improving the velocity of analysis and the fluidity of the tool from a user experience standpoint.
Exclusive developer relations support: Memgraph's dedicated all-around engineering assistance has fueled the partnership, helping Saporo achieve new heights with a reliable partner within hand's reach.
Saporo and Memgraph joint efforts
Saporo is a cutting-edge internal attack surface management tool that assists organizations of all sizes and industries in predicting cyberattacks by decreasing the risks associated with permissions and identity. In contrast, Memgraph is an open-source graph database that is optimized for handling massive datasets and real-time data processing.
As we move forward, we will examine how the fruitful cooperation between Saporo and Memgraph and their combined strengths helped create a sophisticated cybersecurity solution that offers significant benefits to Saporo's clients. Additionally, we will explore the challenges that Saporo faced, the technology that they developed in partnership with Memgraph, and the remarkable results that they achieved.
The psychology of attacks and attackers
Saporo's approach to providing an effective solution to end users is to anticipate how attackers can exploit system configuration weaknesses and user access permissions. The challenge lies in dealing with multiple-level permissions or chains of permissions, which are represented as relationships between resources and users. The company uses graph technology to convert these connections into nodes and edges, forming a graph that allows defenders to see the attacker's routes to assets. And fair enough, graph technology's ability to compute a high number of paths gives defenders actionable outputs that simulate how attackers would navigate the environment at scale.
To power this process Saporo had to find and adopt a highly performant graph database: After carefully evaluating several vendors, the company found the solution they needed in Memgraph. By leveraging Memgraph's capabilities, Saporo can surface a graph view that sheds light on misconfigurations and vulnerabilities, allowing defenders to address them before attacks occur.
Finding a solution with Memgraph
Finding a top-performant dataset was key to Saporo's success. To anticipate and address system configuration weaknesses and user access permissions that attackers can exploit, the company had to compare five vendors against certain criteria, which included:
Top performance
Data science algorithm support
Cypher compatibility
Support and ease of work with the team
Memgraph fulfilled all those criteria, providing superior performance with its C++ in-memory architecture, pre-built algorithms, and optimized graph algorithms in the MAGE library.
"The two main tech drivers when deciding on Memgraph were performance and algorithm support. The fact that Memgraph is written in C++ and is in-memory means that that is much faster than anything that we've seen on the market. In combination with the prebuilt algorithms, it was a no-brainer for us," Guillaume Eyries, Co-founder and CPO at Saporo.
The use of the Cypher query language became another advantage on top of the quick turnaround and fixes with responsive engineering and developer relations teams. Licensing was also important to Saporo, and Memgraph's open-source version and the Memgraph Community Edition allowed the company to try it out before formally committing.
Collaboration outcomes
Saporo's migration to Memgraph was effortless due to the compatibility of the two platforms, and it only took them two weeks to migrate. What is more, Saporo has seen significant performance gains of up to 10x after integrating Memgraph, which is critical for a growing company operating in the cybersecurity domain.
Memgraph has also provided Saporo with the ability to process analysis faster, thereby improving the velocity of analysis and platform fluidity. Memgraph also upgraded the Weighted shortest path and built the All shortest paths algorithm, which enabled Saporo to improve one of its main features.
Overall, the collaboration between Saporo and Memgraph has resulted in a powerful cybersecurity solution that meets the needs of organizations across various sectors. If you also want to stay one step ahead in your industry by adopting an industry-leading graph solution, we highly recommend exploring the synergy between Saporo and Memgraph's high-performance graph database capabilities in the full case study below.
Download now